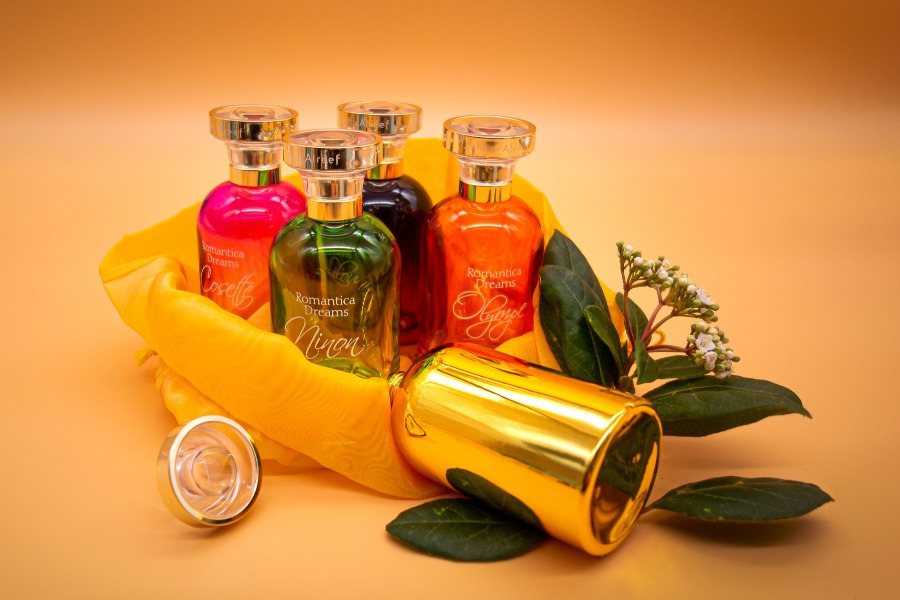 Decorating a perfume bottle: a meticulously detailed craft
Decorating a perfume bottle is about making every container into something unique. A perfume bottle is an exceptional object: it communicates the identify of a brand. Its decoration should reflect the image you want to portray. But the bottle also acts as a protector, keeping its precious contents safe from air and light. When you're creating a perfume bottle, every detail matters.
Choosing a container 
Small bottles, tubes, large bottles: there are lots of different types of containers and it's important to make the right choice. Brands can leverage every aspect of a bottle, from its shape and texture to its colour and weight. Every detail is meticulously designed.
A number of different elements should be taken into account:
-          The capacity: small or large bottle? Perfume houses sometimes opt to create a complete range: a 30 ml bottle for your handbag and a 100 ml bottle for your dressing table. It is important that the container has the appropriate capacity.
-          The shape: this is paramount. Star-shaped bottles, rectangular bottles with clean lines, curved bottles... Some leading perfumes have seen their receptacles achieve world-renowned icon status.
Every perfume deserves to be shown off
Once you've chosen the bottle, it's time to think about the decoration. While the fragrance delights the sense of smell, the bottle must draw the eye. The container must be as unique as its contents. Each bottle reflects an identity and tells a story. It will become an exceptional object in its own right.
A bottle's decoration is also what will distinguish it from its competitors. It reflects the brand's image, embodying its character and mirroring its values. From its shape to its capacity and colour, no detail is left to chance when it comes to inviting discovery of its precious contents .
A number of different processes can be used to decorate a perfume bottle:
-          Screen printing: printing directly onto the bottle with ink
-          Pad printing: printing directly onto the bottle using a pad
-          Lacquering: spray painting to create a matt, shiny or frosted effect
-          Hot stamping: thermal transfer using a metallic ribbon (gold, silver or copper coloured).
A single point of contact
Fréval Décor will help you manage your project from start to finish. From choosing the container to creating the decoration and selecting the right box or gift box, we will work together to find the bottle that best meets your needs.